established in 2006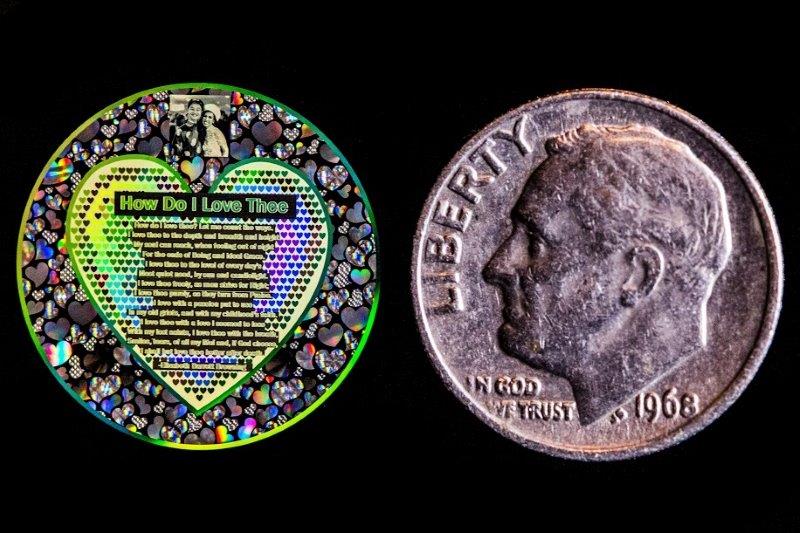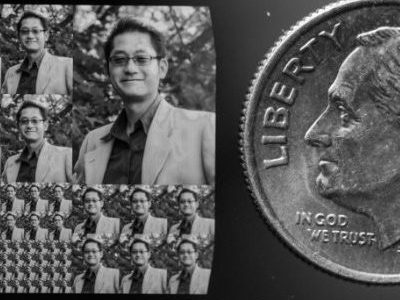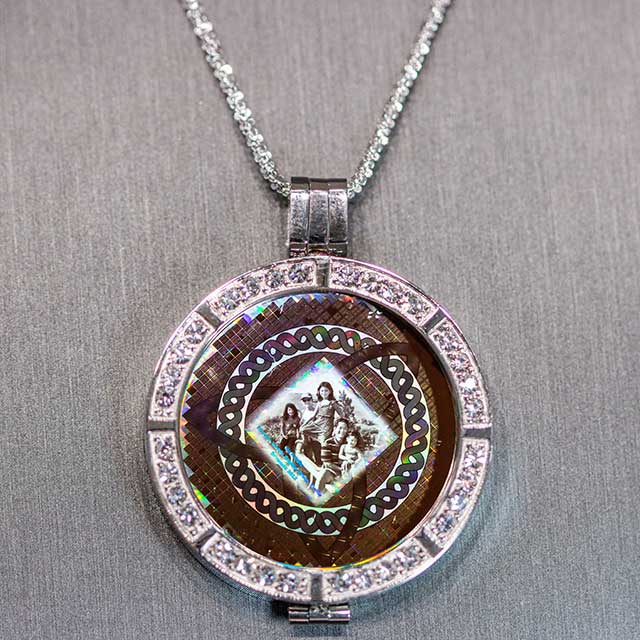 Stamper Technology developed and NanoFiche™ and NanoRosetta® technology with four US patents granted related to the high-speed creation of 300,000 dpi printing used in the fast creation of high-density security holograms and nano-features. The technology has been licensed to be used for all Microsoft discs such as Windows and Xbox games. The ability to print nano-features has also opened other opportunities in fields such as high-density archival documents, as well as archival jewelry .

Stamper Technology works everyday with executives of archival foundations to archive knowledge of Earth permanently for future generations. We have archived a 30 million page library on the Moon as well as ancient texts for the Buddhists and the Argentinian government. We have preserved The Long Now Foundation's language codec for the next 10,000 years to allow the future to decode any known language today. Civilizations today won't be a mystery for tomorrow. In 2023 Sam Peralta was able to collect over 30,000 artists and used our Technology to archive their artwork in the largest art collection to end up on the moon.

Today most of the world's knowledge and individual legacies are stored on a digital device that over a short period of time, will disappear if they are not regenerated on new form of media. Digital encryption has gotten so sophisticated that if a chunk of the bitstream is damaged, information is lost forever (assuming there is a reader available that can retrieve the information in a few decades). Even the cloud is relegated to just bits on spinning discs that will eventually stop functioning.

At Stamper Technology we're not only scientists, but we're also artists. We preserve legacies forever in a nano-format that can easily be stored, carried, or even worn. Everyone has a story and collectively those stories make history and comprise a legacy for humanity. We share those stories and find comfort in them. We all have stories of our faith, our country, our heroes, our knowledge of math and science, our arts and music, our family, and our passion.

We connect humanity's incredible stories to each individual's own heart. We want to touch everyone in some way, which is why we created our enabling technology to preserve their stories, their passion, and their memorials. We preserve the history and legacies of yesterday, powered by the technology of tomorrow. Humans have many fascinating stories to tell. Let us at Stamper Technology tell those stories forever.

Our Technology is covered by five US patents, inscribes vast amounts of human readable texts and photos on a coin sized medallion as beautiful wearable technology. View it with optics or scan the QR code and access all the inscriptions on your phone and tablet. Our medallions are made from state-of-the-art technology, created thousands of times faster and in higher density than any existing technologies. They are designed to withstand the ravages of time and can be passed on for generations. It's a keepsake and will be part of your heritage.

About Bruce Ha Inventor of NanoFiche

Through Bruce's experiences with companies such as Rockwell Science Center, Hughes Aircraft, Raytheon, Pioneer, Technicolor, and Kodak, he developed a systematic and disciplined approach to new market creation.  He did it by driving value innovations through a Blue Ocean strategy making competition irrelevant.  In the corporate world, Bruce successfully created breakthroughs to solve optical storage problems. Through his own companies, Bruce redefined and solved problems for a myriad of industries as well as creation of new opportunities in uncharted markets.  Bruce's archival solution is the most permanent and longest lasting archival medium known to man.

Bruce invented technologies that reduced Kodak's production of Picture CD from 20 minutes to 5 seconds.  To solve a vexing counterfeiting problem for Microsoft, Bruce invented an uncopiable 300,000 dots per inch holographic security and authentication technology licensed for use in every Windows, Office, and Xbox discs made since 2007.  Bruce's inventions also created the first 30-million-page Lunar Library placed on the moon in 2019.  A second set was delivered to be placed in Q4, 2021.  Bruce works with the Arch Mission as its Chief Scientist to explore ways to archive humanity for the next 10,000 years or longer by placing space as well as Earth based libraries secured in locations around the galaxy. More personally, Bruce created SarahHa.com to make archival and memorial jewelry as keepsakes.  Most recently Bruce teamed up with GoldMoney and Roy Sebag to create permanent information storage solutions in gold.

Bruce is an alumnus of USC with two degrees in Engineering and one in Business.  As an inventor Bruce has numerous patents pending and twelve granted.  Patents include articles and methods for high-speed polar raster writing technology used to build nano diffractive elements into high-level security holographic features as well as nano texts and photos into metals for ultra-long-term storage.

In addition to his business focus, Bruce and his wife, Sarah, spend much of their free time with their three young daughters.  They practice Taekwondo to build physical skill and mental discipline.  Bruce enjoys martial arts and was an instructor at one time.  After coming to America, through hard work and determination, he taught himself English and excelled in school receiving top honors.  Bruce can also speak Vietnamese, French, and Japanese.  Because of his adversities Bruce understands life's challenges and is therefore dedicated to his community by helping to alleviate poverty, promoting animal welfare, and encouraging the advancement of youths in the fields of math, history, and science.  Bruce's passion is to help endow the archive of humanity's collected works to preserve human knowledge for generations to come.
mission​
Everyone has a story and we want to capture it so future generations will know where they came from
vision​
Prevent loss of precious information by creating a simple but durable medium that will last forever without incurring expensive electrical costs to preserve